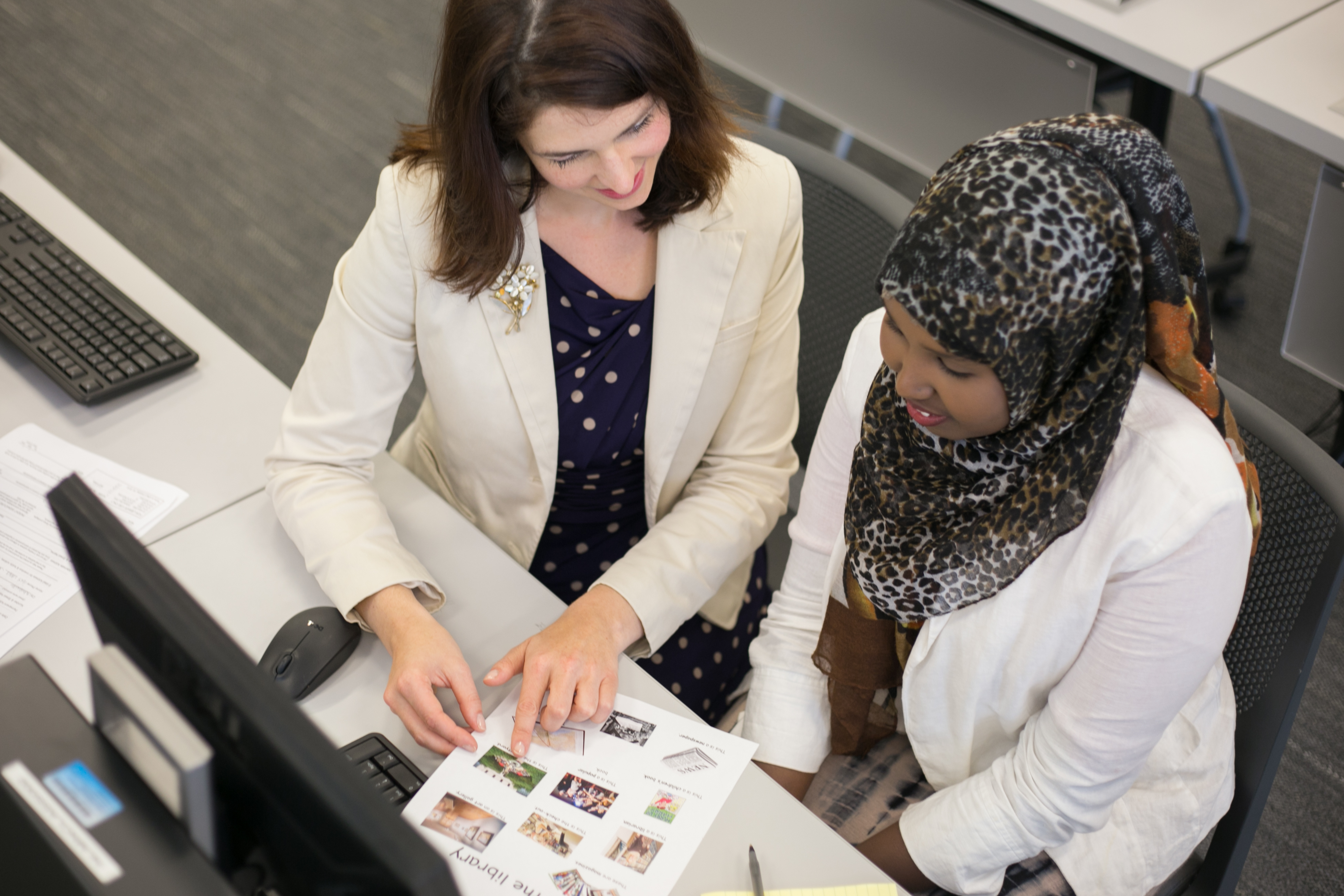 Our Adult Literacy Initiative Lays the Groundwork for a Better Nashville
For young adults who spent time in foster care, cut out from many opportunities that others enjoy, is there any place to turn for help?
For Chaney Cruze, Director of Education at Monroe Harding, a non-profit that provides housing and resources for at-risk foster children, the answer is simple: they can come to her.
Last Friday, October 23, at the Middle Tennessee Adult Education Symposium, Nashville Public Library (NPL) honored Cruze as the 2020 Adult Educator of the Year. The award recognizes an adult education professional for their contributions in helping adults in Nashville obtain their personal, professional, and educational goals.
Potential winners are nominated by their organizations. This year, seven nominations were received, and Cruze's was brimming with praise.
"So many of these young adults have been told what they can't do or what they do wrong. Chaney works from their strengths, and helps each student build a foundation of small successes," wrote Sarah Brock, Director of Career Pathways at Monroe Harding, in her award nomination for Cruze. "Chaney is a one-woman education dynamo, and we are beyond grateful to have her at Monroe Harding!"
Among her many accomplishments, Cruze helped 112 students earn their high school equivalency through the HiSET, organized 273 college-readiness sessions for 161 students, and started Monroe Harding's first creative journal, showcasing written and art pieces from students.
Connecting Adult Learners and Educators in Nashville
Education at NPL is about more than just reading.
The Adult Literacy initiative serves as a central hub for adult educators and learners in the city. Under the Adult Literacy umbrella, students can access classes for high school equivalency (HSE), English as a second language (ESL), citizenship, digital skills, and other developmental topics. 
Meanwhile, educators can connect to resources such as the Mobile Computer Lab, classroom spaces, prepared workshops on various topics, and more.
From July 1, 2019 to June 31, 2020, Adult Literacy served nearly 5,900 adult learners through more than 400 classes and workshops, in collaboration with 32 community partners. Since the onset of the COVID-19 pandemic, Adult Literacy has shifted focus to provide more online and remote learning opportunities. To date, they've served nearly 500 participants across 51 online programs.
Learn more about Adult Literacy at NPL on our website.
Section
Genre / Topics
Age Groups