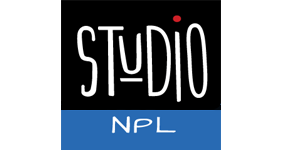 Explore. Create. Design. Write. Tinker. Invent. Build. Produce. Think. Develop. Inspire. Share. Be.
Studio NPL
Studio NPL is an innovative, technology driven learning environment for teens aged 12-18. Daily workshops are mentor led, and focus on building 21st century skills in STEM, digital literacy, and career readiness. Whether you want to be an engineer, an inventor, a filmmaker, a photographer, a graphic artist, a musician, or anything else, Studio NPL has resources and the nurturing environment for teens to explore and engage their passions.
Visit a Studio at the following library locations: Main, Bellevue, Bordeaux, East, Green Hills, Madison, Southeast. 
Online Programs with Studio NPL
Join your favorite Studio NPL mentors, Teen library staff, and Nashville area teens as they present short workshops, stories, demonstrations, and more streaming right to your home.
Upcoming Events
View More
Find a Workshop
Studio NPL Learning Lab
Working with library staff and Studio Mentors, teen patrons use innovative technology tools to produce music and podcasts, photographs and films, 3D-printed designs, paper Circuits, E-Textiles, soldering, robotics, and more. If you want to wire it up, plug it in, or light it up, we have the tools and techniques to expand your electronic knowledge.
Music and Audio Production
Teen producers of all levels including songwriters, singers, rappers interested in producing their own music will learn how to make audio and music tracks using Logic Pro. Participating artists will have access to larger events and performance opportunities executed by Studio NPL and Southern Word.
Photography and Design
Using DSLR cameras, studio lighting, and the green screen, you can engage in a variety of photo, film, and graphic design-based projects.
Film and Media Production
Learn career readiness skills for video and television production; workshop will scaffold into production of fully produced video piece.
Creative Writing
These workshops are for writers interested in creating short stories and other forms of fiction. Workshops lead to publishing a final anthology. For teens in grades 9-12.
Thank You to Our Sponsors