StoryCorps is an American non-profit organization whose mission is to record, preserve, and share the stories of Americans from all backgrounds and beliefs. In 2007-08, StoryCorps operated a recording booth inside NPL's Main Library. I had the honor of serving as an interview facilitator at the Nashville booth, and I'm writing this blog series to highlight some of our community members' interviews.
"We always had a happy time in my classroom"
If you're anything like me, it's been a while since you were a student in a traditional classroom setting. And if you're anything like me, you sometimes have those dreams of realizing that you've forgotten to attend one of your classes all semester, and now it's time for the test. Or maybe you had a bad experience in school, and even just thinking back on it elicits feelings of fear or shame. Now, listen to A. Laidye Askew talk about her philosophy of education in her September 2007 StoryCorps interview, and try to imagine being a student in one of her classes. It sounds like fun, right? 
A. Laidye Askew StoryCorps Interview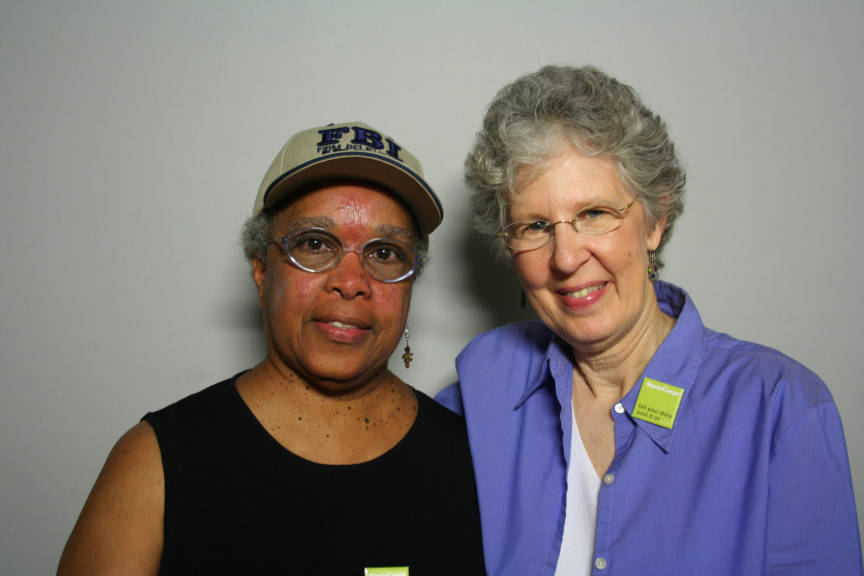 "Teaching is not telling"
As Ms. Askew explains, teaching is not telling. To really learn something, we need to understand it, not just be able to parrot it back on cue. One of the methods Ms. Askew used in her classroom is the Socratic Method, in which the teacher asks many questions of the students, not only to test their knowledge, but to assess and sharpen their understanding of the material. When done skillfully, this method can hone students' critical thinking skills. 
The Socratic Method is commonly employed in law school classrooms. The University of Chicago School of Law describes the Socratic Method this way:
Socrates (470-399 BC) was a Greek philosopher who sought to get to the foundations of his students' and colleagues' views by asking continual questions until a contradiction was exposed, thus proving the fallacy of the initial assumption. This became known as the Socratic Method, and may be Socrates' most enduring contribution to philosophy.
For younger children, the Socratic Method can help them listen to each others' points of view from a collaborative rather than judgmental standpoint, so they can have respectful dialogue with each other and their teacher.
Expanding Horizons
Ms. Askew stressed that she always wanted to find out what made her students curious, and expand on that. NPL is proud to support students' curiosity through our Limitless Libraries program, which allows MNPS students to reserve NPL materials and have them delivered right to their school, thereby reducing barriers to access. This groundbreaking program has been in operation since 2009, and has in effect added NPL's approximately one million items to what students' school libraries have to offer. 
Thank You, Teachers!
Did you have a teacher who impacted your life for the better? Have you ever told them what they mean to you? If you are able, why not take a moment to reach out and say thank you? It will very likely mean the world to them. 
If you'd like to listen to more stories by, about, and for teachers, check out this curated selection at StoryCorps.org. Want to learn more about the art of teaching? As usual, NPL has you covered. Here's some items to get you started:
Section
Genre / Topics
Age Groups