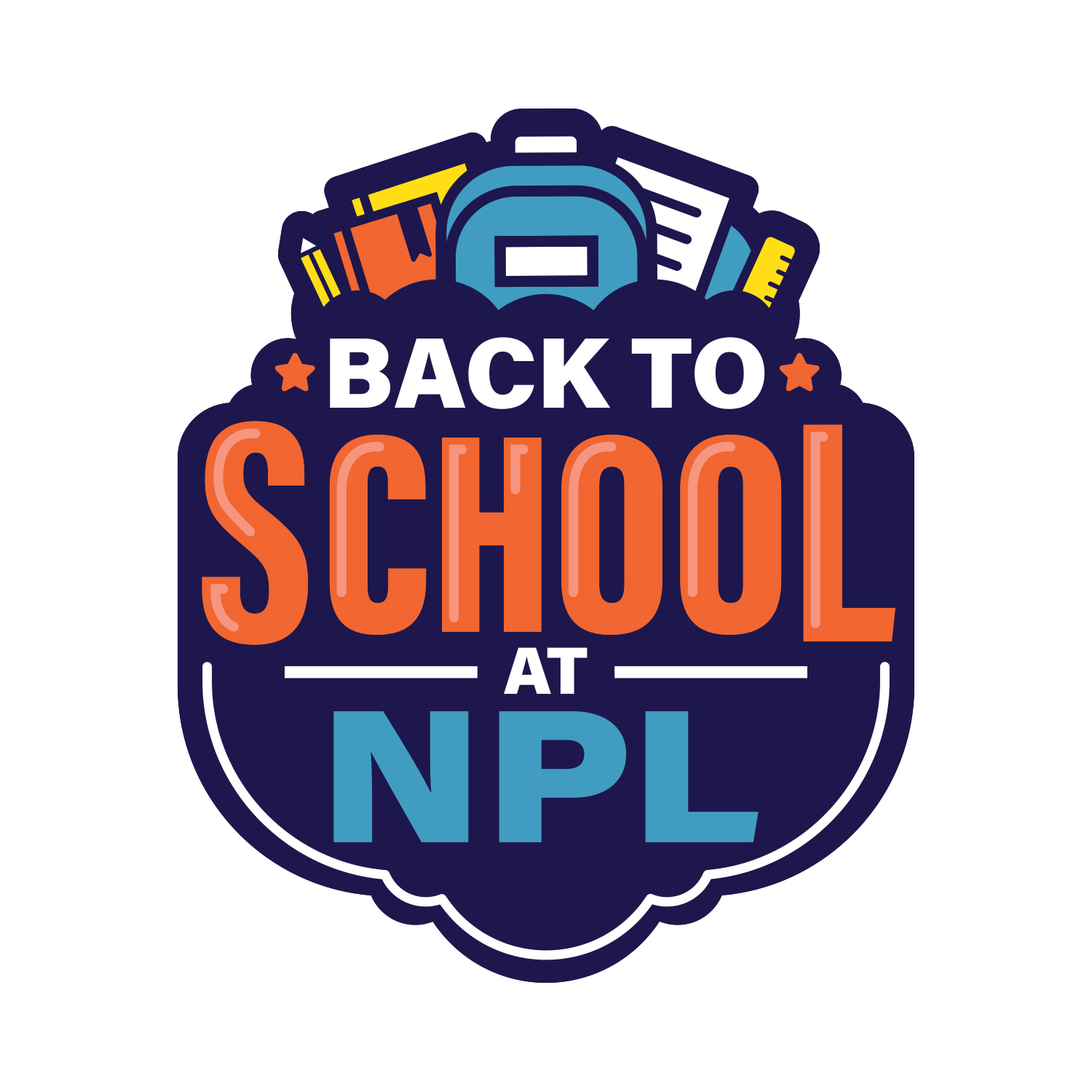 Start Your Middle Grader's School Year Right with These Free Resources
The alarm is going off way too soon. The kiddos don't want to get out of bed. There's no time for a big breakfast, so it's cereal and bagels … yet again. Traffic's a nightmare, and you're running late. You screech into the school drop-off line, on two wheels and with three minutes to spare.
Happy first day of school, everyone!
We get it. Heading back to the classroom can be an exciting time for you and your family, but it can also be incredibly stressful.
And we've got your back.
We've put together some resources to help make your back-to-school season a little bit easier and help you get the most out of these early days in the school year.
Today, we're sharing some resources that are perfect for our middle school students.
Limitless Libraries
School libraries are great. And — call us biased — as librarians, we think one of the hallmarks of a great school is a well-stocked school library.
Actually, you know what? Go ahead and call us very biased. We love our local school libraries so much that we share our catalog of two million-plus books, research databases, curriculum resources, and other materials with more than 86,000 Metro Nashville Public Schools (MNPS) students, educators, and school librarians.
They go to their school library to browse and borrow from NPL's catalog and get their items during daily weekday deliveries to campus.
And, guess what: your MNPS middle schooler already has their NPL card to access Limitless Libraries: their student ID number doubles as their library card number!
To see what our resource sharing system can do for your kiddo (and you), visit our Limitless Libraries page.
PowerKnowledge
Think back to your middle school science classes. Do you remember how to follow the scientific method? How far the Earth is from the sun? How photosynthesis works?
No? Guess what: we don't either! But you can still swap science facts with your kids like a pro with PowerKnowledge.
With this online compendium of all things science, your kids can quickly look up key facts about the earth, space, life, and physical sciences they need to know now. Each subject in this series comes with a handy list of topics for easy navigation and a search function if you can't find what you're looking for.
And don't worry: PowerKnowledge is written so that third through fifth graders can easily understand it. You'll never have to feel embarrassed about not knowing the difference between a neutron and a proton ever again.
There are three different PowerKnowledge databases you can explore — Earth and Space, Life Science, and Physical Science — and you'll find them all on our Databases page.
Nashville After Zone Alliance (NAZA)
Did you know that K–12 students only spend about 20% of their waking hours in a classroom? That may seem like more than enough to many students (we get that), but for working parents who can't pick up their kids as soon as school's out, the remaining time is a real concern.
That other 80% of the day is where the Nashville After Zone Alliance (NAZA) steps in.
NAZA is NPL's out-of-school opportunity generator that empowers families with quality afterschool options, at no cost to families. Through funding and professional development opportunities, NAZA provides the support that afterschool and summer program providers need to create programs that encourage learning, development, and confidence for Nashville's kids.
And, right now, NAZA has more than 1,400 program slots available at 52 program sites across the city. You can see the available programs — and apply — on NAZA's website.
Book Clubs and Hangouts for Tweens
Good books, good friends, good times. Who doesn't love a good book club?
But book clubs aren't just for teens and adults. We host clubs catered specially for tweens so they can meet kids their age, discover new books geared for their reading level, and have a blast doing it.
And if your tweens need a little weekend break, we've got the perfect solution. Tween Hangout — held every third Saturday of the month — is a great chance to relax with video games, board games, STEM activities, free snacks, and more … and only tweens are allowed!
Both of these programs are hosted at our Goodlettsville Branch Library, so head over to our events calendar to find the next Tween Book Club and Tween Hangout.
Read More in Our Back to School Series
Like what you just read? We've also got resources geared for:
Section
Genre / Topics
Age Groups