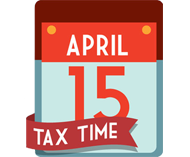 Income Tax Help
Forms and IRS Info
Select 2019 Tax forms will be available at library locations. Please contact your local branch to find out if forms are available.
See IRS Get Ready for information that's helpful to know before you begin your income tax return.
Downloadable income tax forms, instructions, and IRS publications. Links to e-filing and FreeFile online service providers for eligible taxpayers.
Free brand-name tax preparation software is available for individuals and families with an income of $62,000 or less. Free online fillable forms are available to all income-levels. Check the IRS site for details.
The Affordable Care Act includes tax provisions that affect individuals, families, businesses, insurers, tax-exempt organizations and government entities.