Hosted by the Main Library (downtown) from late summer through early fall, the Courtyard Concerts series is a fun and free lunchtime getaway. Come for an up-close music experience with an eclectic mix of local music, musicians, and songwriters.
While our beloved Robinson Courtyard undergoes maintenance and repair, join us in Church Street Park for the 2023 season, from 11:45 a.m. to 1:00 p.m. on Tuesdays from September 5 through October 31.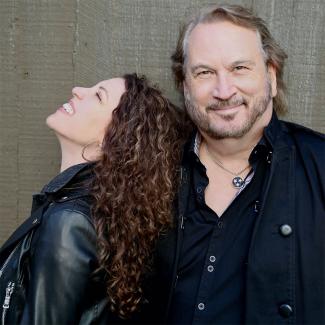 Middleman Burr | September 26
Gary Burr is a Nashville Songwriter Hall of Fame member who has written fifteen #1 hits and has had songs recorded by Faith Hill, Garth Brooks, and many others. Georgia Middleman is a former Giant Recording artist who has written songs for Kenny Chesney and Reba McEntire, among many others. She was thrilled to see her song "I'm In," co-written with Radney Foster, climb the charts in 2011 courtesy of Keith Urban. Married for 11 years now, they are known as Middleman Burr and perform nationwide.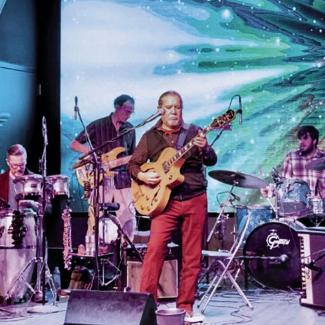 San Rafael Band | October 3
Any conversation about Latin music in Music City USA includes mention of the San Rafael Band. Playing around the Southeast for more than 20 years, the band's unique sound consists of a blend of Latin rock, Latin jazz, and salsa. The band has opened for the internationally acclaimed Mariachi Vargas from Mexico City at the Tennessee Performing Arts Center, as well as for multi-GRAMMY® Award-winning band Los Lobos at The Caverns. They also hosted and performed for the very first Latino Songwriters Night at the world-famous Bluebird Café.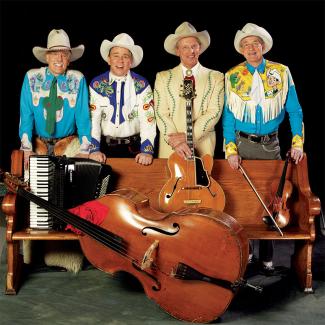 Riders In The Sky | October 10
For more than forty years, GRAMMY® Award-winning legends Riders In The Sky have single-handedly revitalized Western music. As stars of the stage, screen, Grand Ole Opry, Saturday morning TV, National Public Radio, and Sirius/XM Satellite Radio, "America's Favorite Cowboys" have branded the genre with wacky humor and way-out Western wit.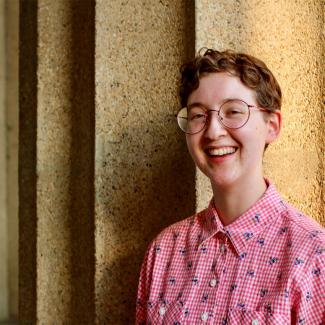 Clara Warford | October 17
Clara Warford began studying the harp at age six and performed her first solo recital at age nine. She has competed in numerous national and international competitions and has performed in masterclasses for harpists such as Skaila Kanga, Chantal Mathieu, and Anneleen Lenaerts. In 2017, she was selected as principal harpist for the National Youth Orchestra at Carnegie Hall, which performed a concert tour in Central and South America. She graduated with a Bachelor's degree from The Juilliard School in 2021 and is a current student of Carol McClure.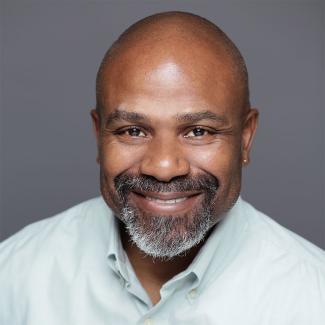 Elliott Robinson | October 24
I have dreamed about performing in this space ever since I saw my first Courtyard Concert as a new NPL employee in 2014. I am a stage actor in my other life, but I cherish any opportunity to just "stand flat-footed and sing" – as myself. My musical tastes come right out of Dad's record cabinet: everything from Marian to Marvin and from the Boston Pops to bebop; but it was always the singers that tantalized me most. So today, I pay tribute to some of those singers, and try to channel the way I feel about these songs into the way I sing them for you.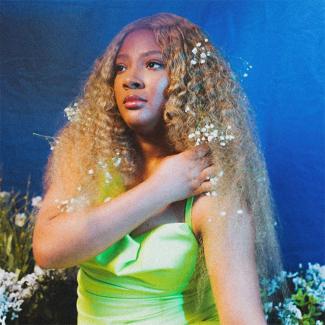 Arlana | October 31
Nashville native Neo-Soul artist Arlana has been a songbird since she was young, writing her first song at the tender age of nine. At 19, she began exploring her personal sound while studying music at Belmont University. Today, she is a fully independent artist with a growing fanbase and a love for vocal arranging and music production. Her eclectic tastes drive her to interpolate elements of Hip-Hop, Jazz, and Soul into a melting pot of sound, reverberating underneath honest and thoughtful lyricism. Her debut album, Songbird: Part Une, is available now on all digital platforms.
Courtyard Concerts Photos
Virtual Performances
For our 2020 and 2021 seasons, the informal come-and-go concerts went virtual! Check out performances on NPL's YouTube channel, and enjoy local music ranging from bluegrass and blues to classical and rock.