Wishing Chair Productions
Spooky Tennessee
Don't miss awesome productions from NPL's Puppet Truck artists! New shows every Tuesday and Thursday, all October long.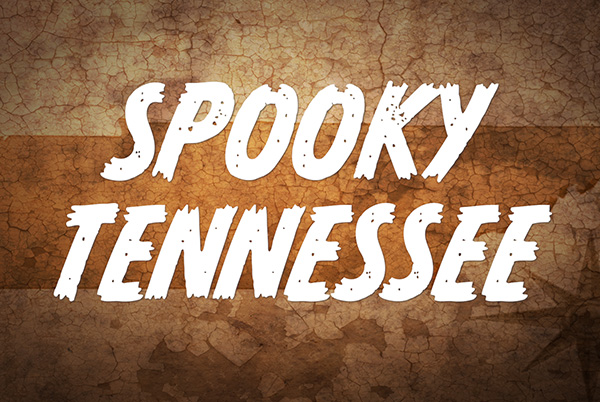 Wishing Chair Productions, the library's resident puppet troupe, continues the puppet tradition started in 1938 by Tom Tichenor. The troupe creates world-class shows that delight children and adults alike.
Puppet Shows Online
Join Wishing Chair Productions for online puppet shows and story times.
Puppet Shows and Story Times at Main Library
Story Time at the Professor's House (Online)
Join the Professor, Cedric the Dragon and J.J. the Lamb online Tuesday mornings for songs, juggling, puppets and special guests! The Wishing Chair Productions Puppet Troupe's Facebook page will take you there with the help of NPL Universe.
Guitar Greg and Puppet Truck Morgan (Online)
Tune in for a weekly song and puppet video from Puppet Trucker Morgan & Guitar Greg.
Nursery Rhyme Time with J.J. the Lamb (Online)
Join J.J. the Lamb at her home for laughter and language skills as she recites nursery rhymes and other poems.
Wishing Chair Presents Library Pete
Your good friend, Library Pete, brings a variety of games, original songs and puppets to the video screen as only he can!
Puppet Truck on Tour
Puppet Truckin with Mr. B (Online)
Join Mr. B as he walks you through the process of turning a classic tale into a puppet show. Each segment will feature a different aspect involved in creating a puppet presentation.
Marionettes & Puppetry Arts at NPL
About Wishing Chair Productions
Puppet Troupe
Children in Nashville have been enchanted by Nashville Public Library's puppet shows since Tom Tichenor's first production in 1938. Wishing Chair Productions, the library's resident puppet troupe, continues the puppet tradition by creating word-class shows that delight children and adults alike.
Brian Hull leads a talented group of performers, who create puppets, scenery, and music for original productions. The troupe continues performing original Tichenor shows, such as The Little Rabbit Who Wanted Red Wings. Wishing Chair also produces original shows. Many, like Anansi the Spider, reflect the diverse storytelling traditions and cultures of Nashville. Others reimagine classic works like The Legend of Sleepy Hollow and A Midsummer Night's Dream.
Wishing Chair Productions partners with cultural institutions like the Nashville Symphony and the Nashville Jazz Workshop. Drawing on Nashville's own talented musicians and theater professionals enables the troupe to bring each story to life with wonderful music and inventive storytelling.
The Wishing Chair Puppet Truck program began in 2005. The Puppet Truck works in conjunction with the library's Bringing Books to Life! program to perform live shows at community events. The Puppet Truck allows the library to reach children and school groups who aren't able to visit the library's Children's Theatre.
Each year, over 69,000 children attend the puppet shows and story times at the Main Library. Annual attendance for Puppet Truck performances tops 27,000.
The Tichenor Legacy
Tom Tichenor was only 15 when he staged Puss In Books at the Nashville Public Library in 1938. In 1947 he was hired as part-time staff member and began regular marionette shows for the library.
Wishing Chair Productions is proud to preserve Tom Tichenor's memory through the continued use of his beloved marionettes and puppets.
Contact
Bret Wilson, Puppet Truck Supervisor, (615) 880-2263
Marie Preptit, Bringing Books to Life! Program Coordinator, (615) 880-1625
Brian Hull, Wishing Chair Production Company Manager, (615) 862-5788