Online Safety Toolkit
Net Cetera Online Safety Guide
Net Cetera – A practical guide created by the FTC that shows parents how to talk to their children about online safety and behavior. Privacy issues are also discussed.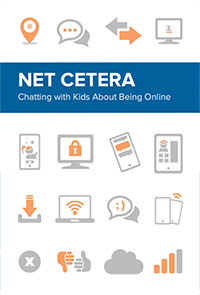 Parents
Printable Guides and Tip Sheets for Parents
Parents Ultimate Guides (Common Sense Media): Information about common technologies used by children and teens. Easy to understand descriptions of platforms like TikTok, Snapchat, Instagram, Minecraft, and Fortnite keep parents up to date on current technology.
Parent's Guides (ConnectSafely.org): Printable guides cover topics, like privacy and cyberbullying as well as specific apps, like SnapChat, Instagram, and more. 
Parent and Family Digital Learning Guide (U.S. Department of Education): Printable guide covers digital learning benefits, access, and success. 
Videos to Watch with Your Children
When is the Right Age to Start Social Media? (Common Sense Media): Myles Bess from Above the Noise hosts this video which examines the positive and negative effects of social media. Excellent for parents and kids!
6 Ways Your Kids Can Protect Their Online Identities (Common Sense Media) This video shows easy practices children can follow to protect their privacy.  It is very kid-friendly and would be great to watch with your children. 
Screen Time: How Much is Too Much (Common Sense Media): Myles Bess, in his entertaining and engaging style, discusses screen time in this video. This would be a meaningful watch for both parents and youth.
Smart Password (ConnectSafely): Video and tips from connectsafely.org explain the importance of strong passwords and gives tips on how to create one. 
Five Internet Safety Tips for Kids
This engaging video teaches young children how to be safer online.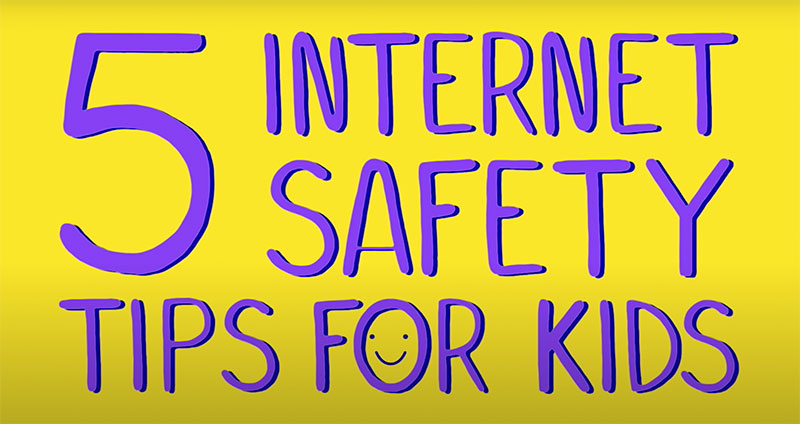 5 Surefire Ways to Protect Your Online Privacy
Kids learn skills to better protect themselves online. From Common Sense Media.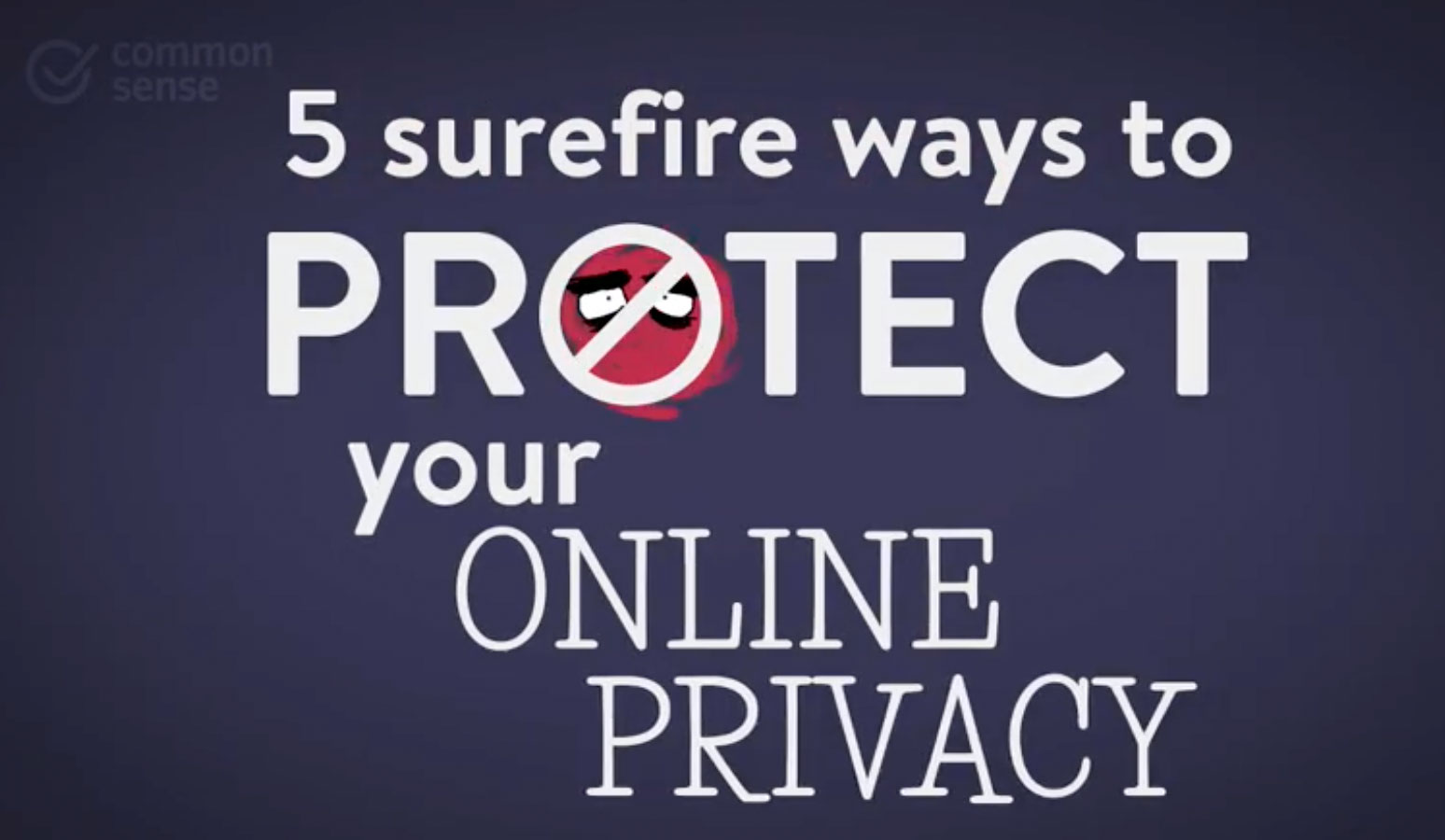 Middle School   
5 Tips for Dealing with Haters and Trolls (Common Sense Media): Learn ways to limit negative online encounters. This video is appropriate for middle and high schoolers.
5 Ways to Deal with Hate Speech Online (Common Sense Media): Hate speech impacts everyone. This video gives practical ways to deal with it. It is appropriate for middle and high schoolers.
Protecting Kids Online (security.org): This guide explores the various perils kids face online. It dives into social issues such as cyberbullying and security issues such as weak passwords.
Online Safety Tips Guide for Teens
Safety topics for teens, including social media basics, digital footprint, cyberbullying, sexting, and more.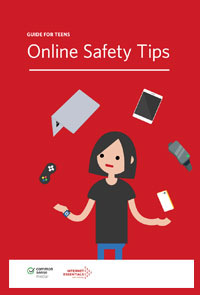 Senior's Guide to Online Safety
This guide from Comcast and Connect Safely provides Seniors advice on staying safe while going online. It gives specific tips regarding activities like shopping, interacting with Medicare, online dating, and more.