Just the Good Stuff has this magical quality where everything you make is somehow better than it ought to be.
First off, let me put in my usual plug for our amazing eCookbook collection, where you can always find a huge number of cookbooks available for immediate checkout.  Having instant access to new recipes this past year saved me from cooking burnout.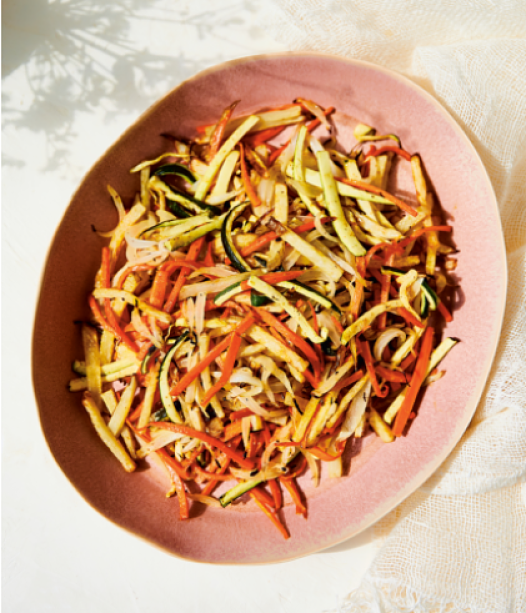 This Roasted Rainbow Veggie Slaw was life changing.  I love slaws, I love roasted vegetables, but this mashup took things to a new level.  To make it, you cut potatoes, zucchini, carrots, and onions into matchsticks, roast them with some spices, and then—this is the magical part—serve it cold.  I cannot remember the last time I was so stunned by a recipe.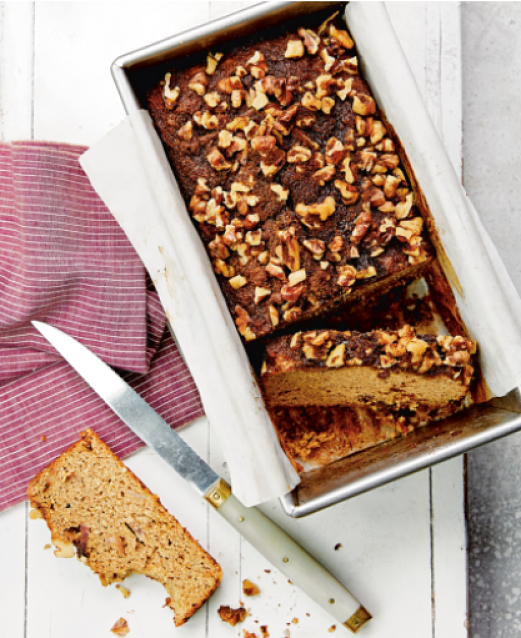 The secret ingredient of this Maple Bacon Banana Nut Loaf was coconut flour.  I had never even heard of coconut flour before, but I am a convert based solely on this recipe.  It's also used in the delicious and super spicy Cauliflower Wings. 
Still to try: Sweet Potato Mac & Cheese (with nutritional yeast for the cheese), Enchilada Pie, and Grilled Romaine Salad.
And last but not least, this cookbook got me over my longstanding fear of making caramelized onions.  Next hurdle: puff pastry.
You might also like...
Section
Genre / Topics
Age Groups